your brand, your style
Rather than impose a particular look of my own and hope that my style just happens to work for your brand, I instead focus on what makes your brand unique by creating a visually compelling identity that plays to your brand's strengths. All logos are fully vector, created in Adobe Illustrator.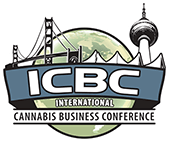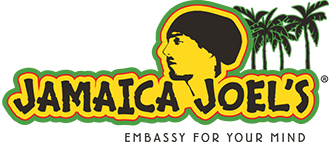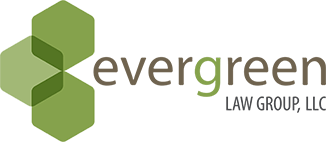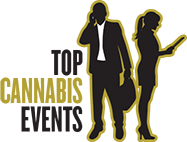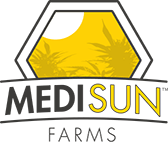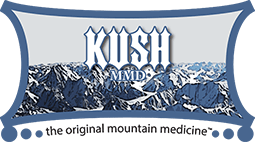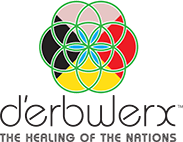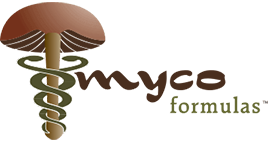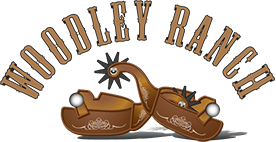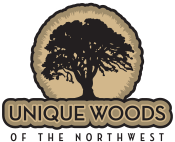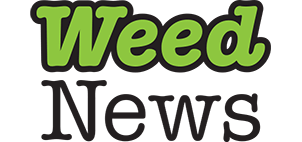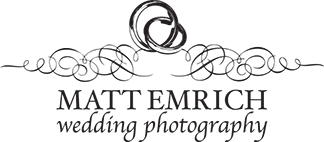 JEROME BAKER — 2024
When I drew this original logo for Jerome Baker Designs way back in 1996 I had no idea that in 2024 my JBD logo would become part of official Grateful Dead merchandise (this box design for a JBD bong comes out in 2024).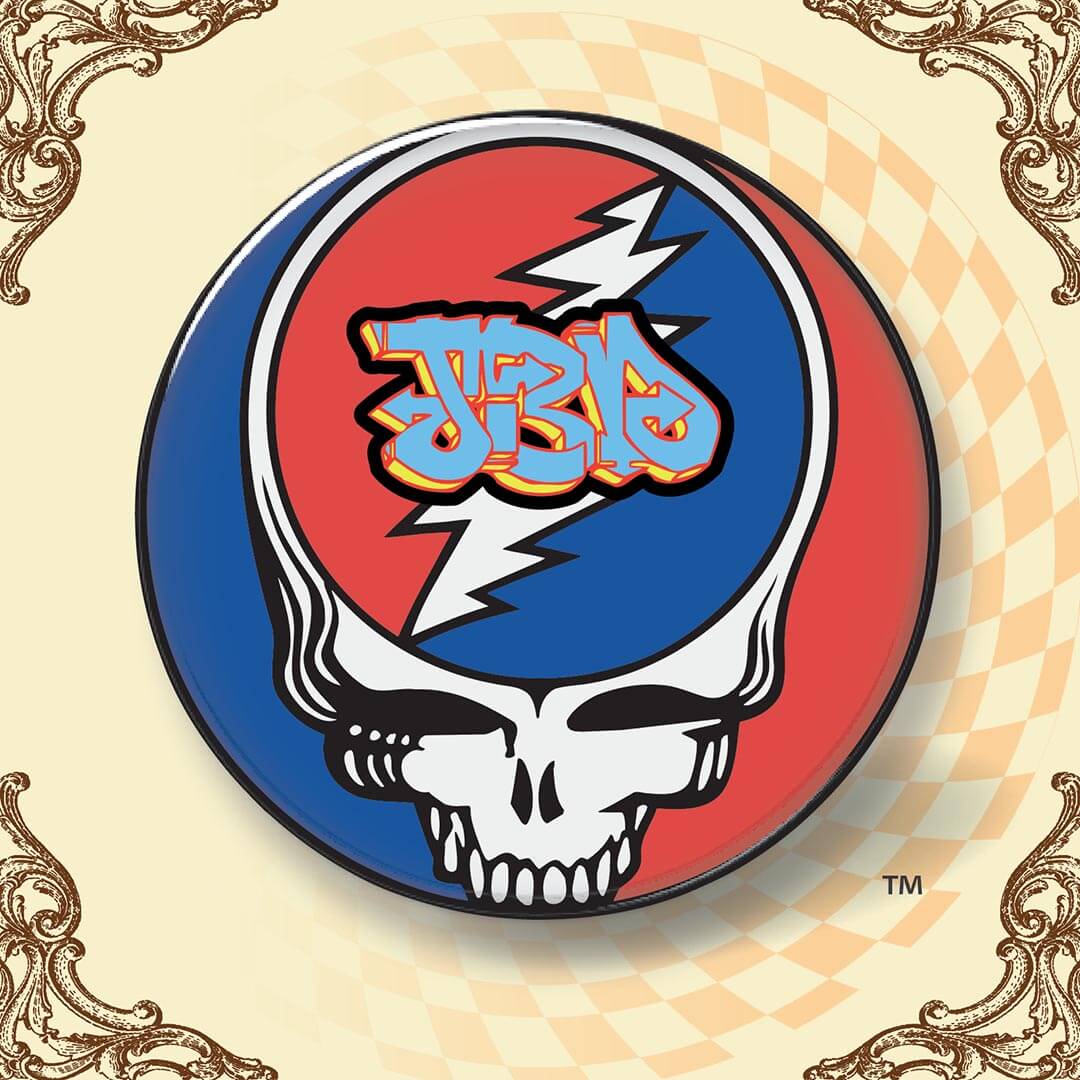 JEROME BAKER — 1997
Busted this out in 1997, the first Jerome Baker promotional flyer ever made. I remember having to place the bubbler on a flatbed scanner at University of Oregon since there were no digital cameras back then (and certainly no smartphones). I think this must have been done in QuarkXPress since there was no Adobe InDesign back then either. Needless to say, I've been in this cannabis graphic design biz longer than probably anyone in the world.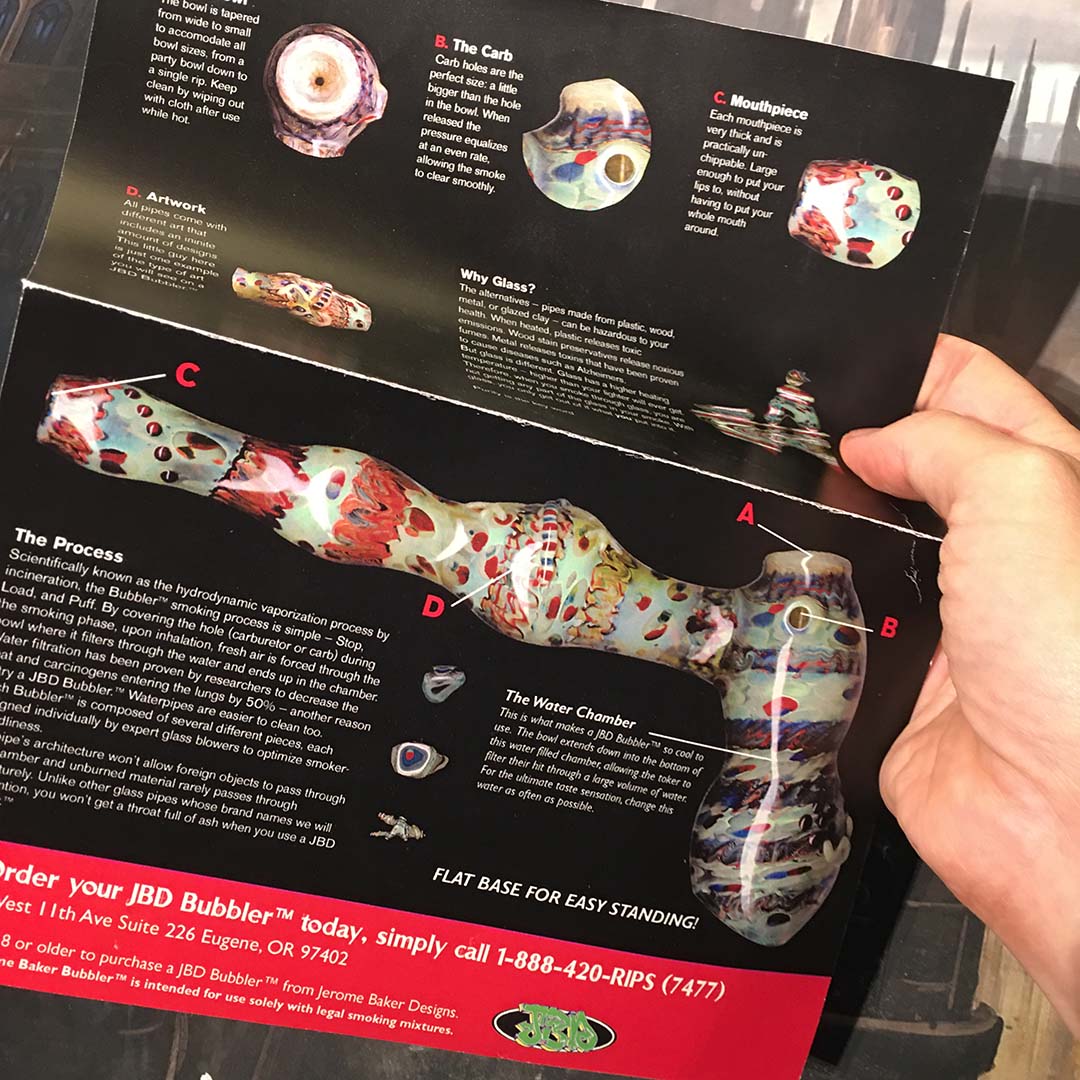 LET'S MAKE YOU LEGENDARY
Looking to become a legendary brand in a crowded field? You need look no further, as the brands I develop have all risen to the top of their competition.
cannabis dispensary branding: Jamaica joel's
Projects include logo, mural, and various printed marketing materials. Jamaica Joel's has been voted the best cannabis dispensary in Eugene, Oregon by the Eugene Weekly for the past four years (2023, 2022, 2021, and 2020), and that's with zero social media presence. Unlike the out-of-touch media outlets owned by Meta, the Eugene Weekly is the voice of the people in the community, people who actually live there, and who love cannabis.

Look who stopped by!
Snoop Dogg in da house.
CASE STUDY: THE INTERIOR MURAL
In addition to Snoop posing in front of my logo, I also was honored to have Tommy Chong pose with me and some friends in front of my completed 20 x 10 foot mural inside the Jamaica Joel's dispensary.
what's up with that?
Just 8% of all cannabis CEOs are women, and that number is even smaller for women of color.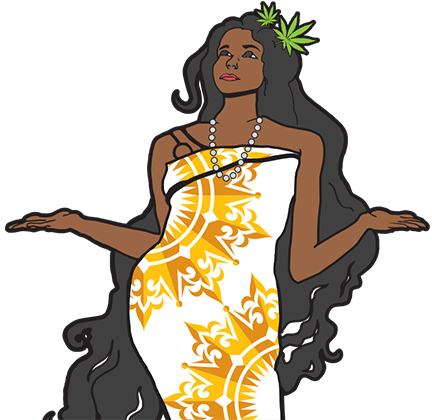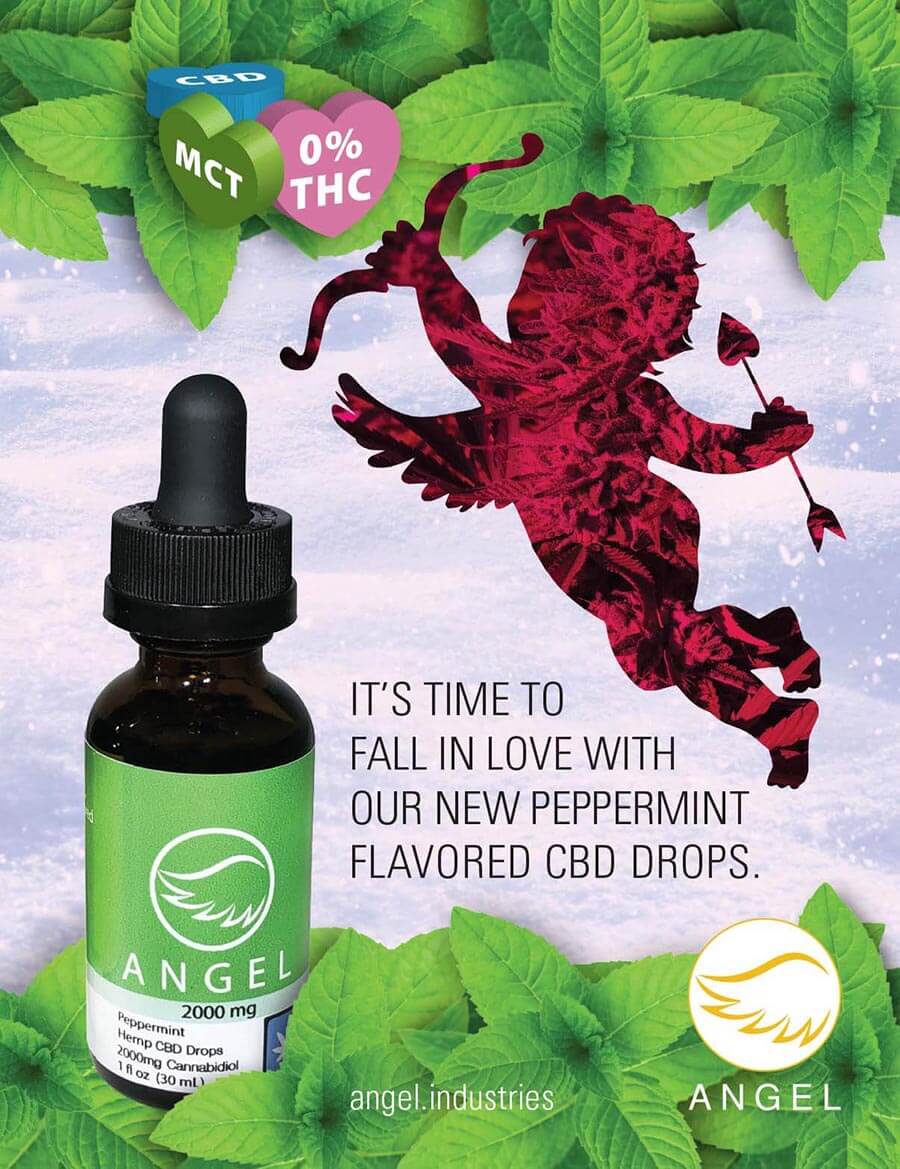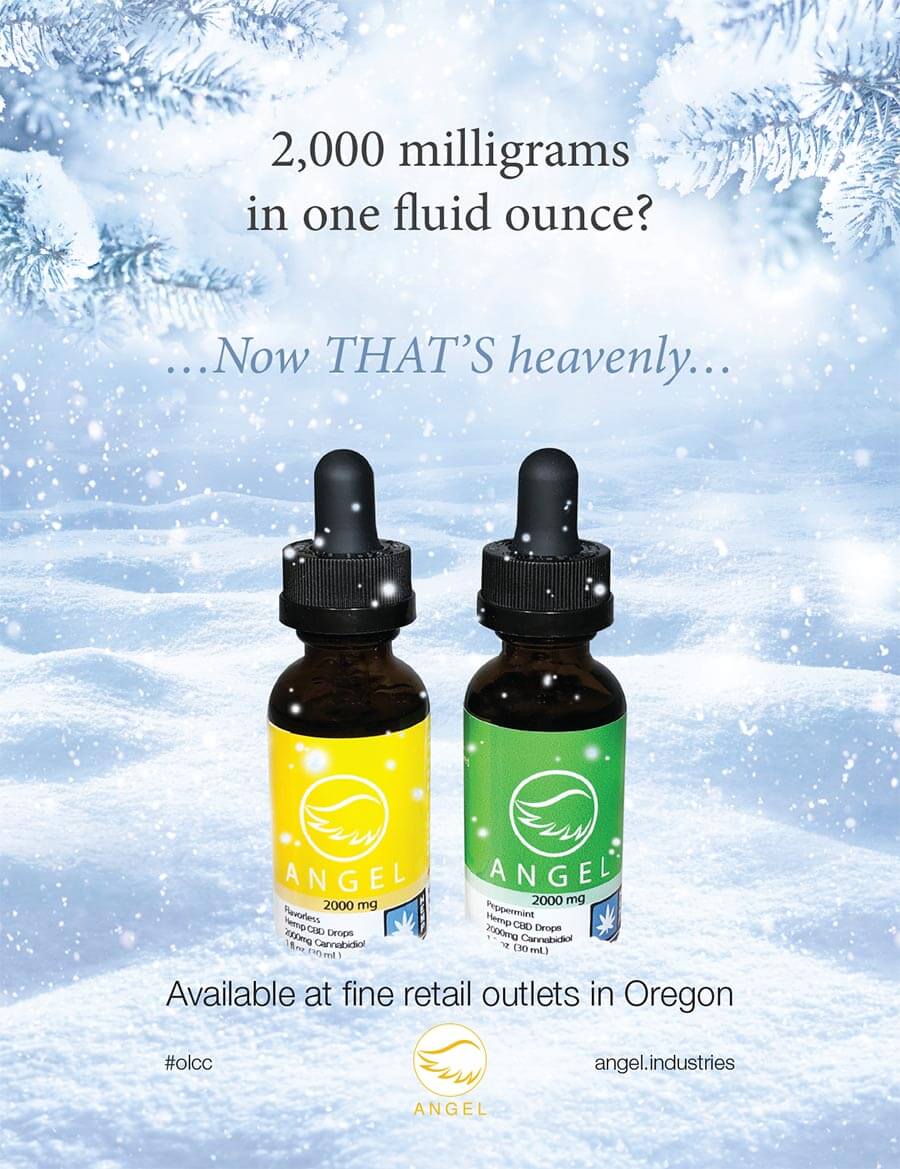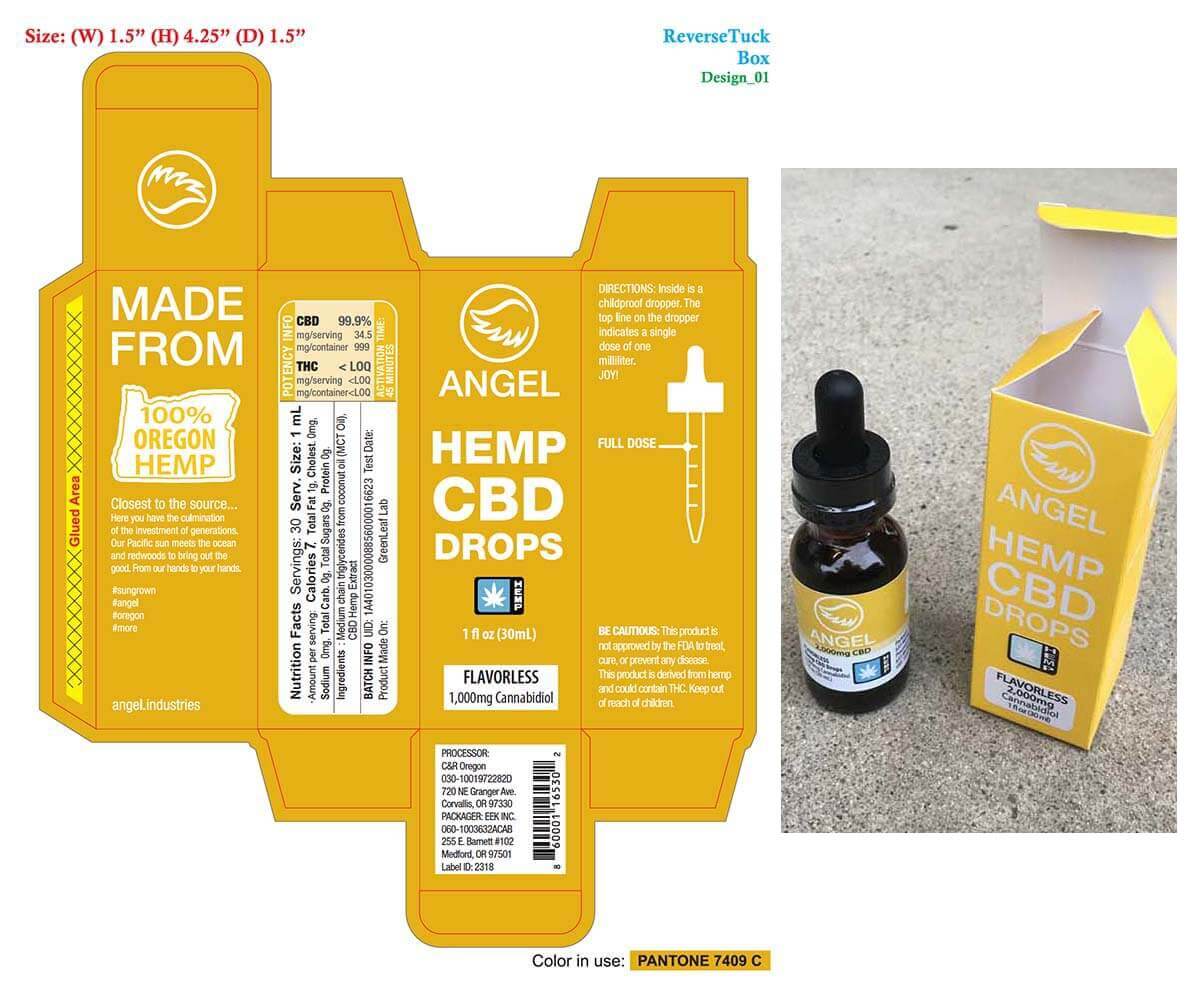 ANIMATED SLIDER FOR A FLOWER VAPORIZER
Storz & Bickel is the company that makes the famous Volcano vaporizer, and they also make the best portable flower vape on the market, the Mighty Medic. Upon meeting Jürgen Bickel—the founder of Storz & Bickel—at a cannabis event in Berlin, I was gifted a Mighty Medic brand new in the box. I love it so much I just had to make this animated slider for it.
custom built CANNABIS wordpress websites
If you can dream it I can build it.

Last but not least is my most famous work, the original Jerome Baker logo. I created this in 1996 when no one even knew about vector art. Note, there is a Wikipedia page that has a false owner given credit for this work. This is 100% my work, created by pencil and scanned into Photoshop and then turned into a vector file using Adobe Streamline, a now-deprecated app that used to be the only way to turn raster art into vector art back in 1996.
it's time to reach for the stars.
You can do it, and I can help you.
---
Simple Startup
It couldn't be easier to get your project going once you've contacted me. I'll walk you through the process from beginning to end so we both know what to expect.
---
what you'll pay
Depending on the scope of your project I will either charge you a flat fee or an hourly rate, or a combination of both. Either way it's money well spent.
---
what you'll get
I love when a client tells me I've given them more than they could have possibly hoped for, but I'm not really surprised because that's always my goal.