GRAPHIC DESIGN
+ ILLUSTRATION.
VaporDave is a pioneer in the field of graphic design for the cannabis industry. From the creation of the world's first graffiti logo in vector format to current branding for multiple players in the legal cannabis space, VaporDave has the experience and long-term vision to ensure your brand starts fresh and never becomes stale.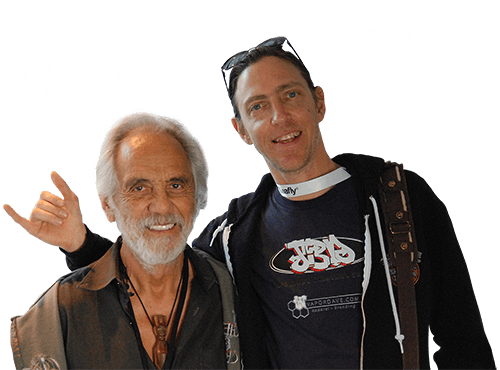 Want your brand to be iconic? Probably even famous? That's kinda what I do.
When envisioning your brand, the first thing I think of is how it visually relates to the idea of your company. In other words, how do you want people to think of your brand? Serious? Playful? Techie? Subdued? Masculine? Feminine? Neutral? Progressive? Retro? This is the information you should know before beginning any branding project, as this information helps me to determine what direction to begin. A strength of any good graphic designer is versatility, and the ability to produce what's in the client's head, even if the client doesn't always know what that is at the beginning. Rather than having a "style" that I impose on your brand, which would only serve to make your brand look like any other brand I created, I instead impose the idea of your brand into my head and let the creativity flow from there. The result is a unique, thoughtfully-crafted brand that immediately stands out.
IDENTITY
What does your brand feel like to you? What do you want it to say visually?
PACKAGING
What makes your product stand out on increasingly crowded shelves?
PRINT
Knowing how to design for print is almost a lost art these days.
CONSULTING
Got a brand but need a makeover? Or a website that needs to look better?
Shown here are some of my favorite creative projects I've worked on in the cannabis industry, starting in 1996 and still loving it today in 2021. In addition to the cannabis industry, I've also worked in the craft beer industry, creating labels for award-winning international beers. However, I'm not limited to just cannabis and beer, and will take on any graphic design project I think sounds fun.